Rogers Media and CBC Sign New 7-Year Sub-Licensing Agreement for Hockey Night in Canada Broadcasts and Stanley Cup Playoffs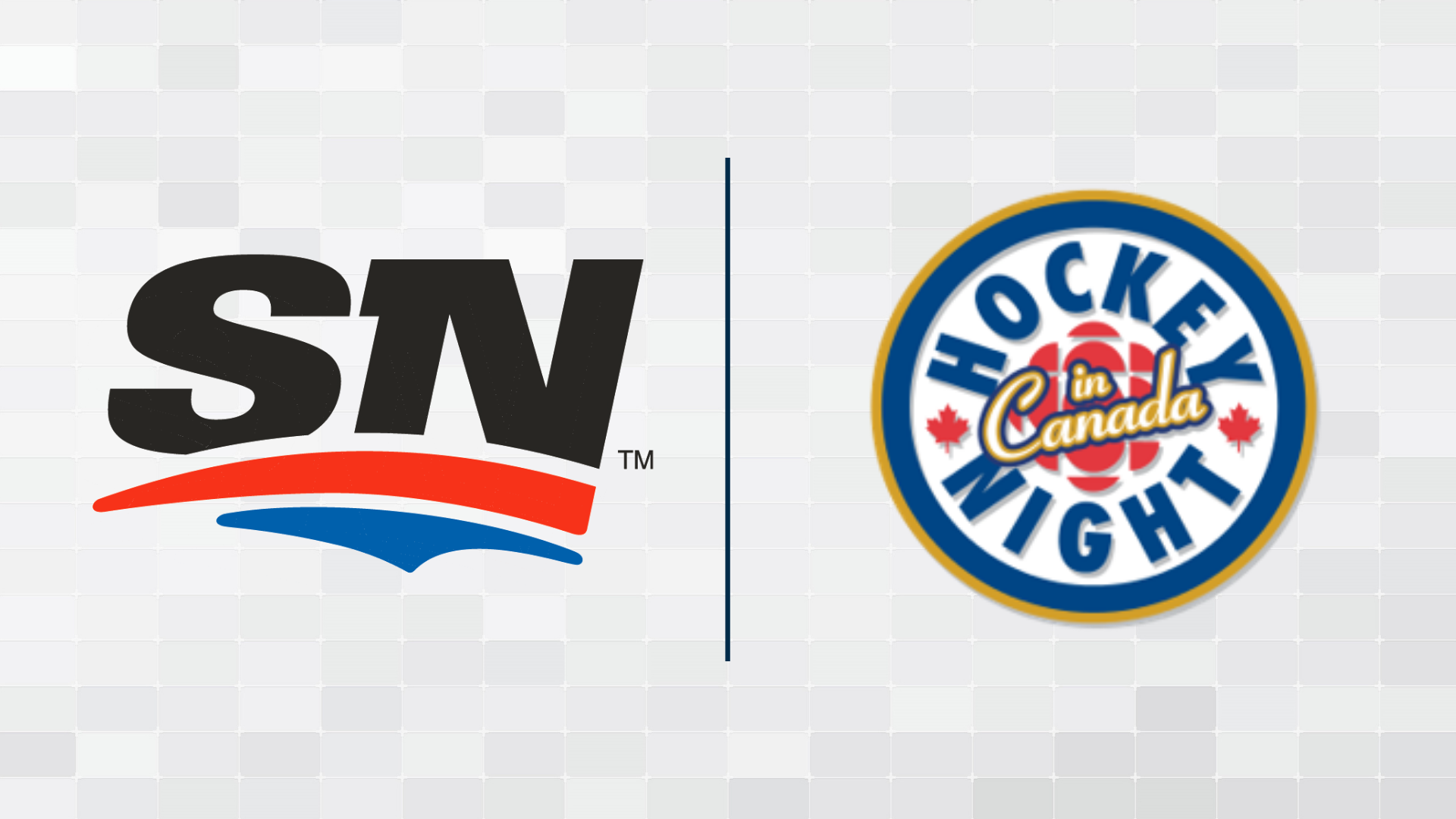 – New deal follows previous agreements to deliver Hockey Night in Canada to largest possible audience every Saturday night –
– Length of partnership totals 12 years, the same duration as Rogers's national deal with the NHL –
TORONTO (December 19, 2017)  Rogers Media and CBC have signed a new seven-year sub-licensing agreement for English-language broadcasts of Hockey Night in Canada and the Stanley Cup playoffs, beginning with the 2019-20 season.  The new deal, which follows a previous four-year sub-licensing deal and one-year extension, runs through the end of the 2025-26 season which is when Rogers's historic 12-year national broadcast rights deal with the NHL is due to expire.
The agreement ensures thatHockey Night in Canada broadcasts continue to reach the maximum number of Canadians every Saturday night on CBC, Sportsnet, and City.  In addition, Hockey Night in Canada games are also available on the CBC Sports app, the CBC TV app, CBCSports.ca,Rogers NHL LIVE and Sportsnet NOW.
"CBC has been an excellent partner over the years and we are excited to extend our relationship," said Rick Brace, President, Rogers Media.  "Hockey Night in Canada is the most celebrated hockey brand in the country and is steeped in tradition.  We are committed to working together to ensure it reaches the widest possible audience."
"The strong relationship we enjoy with Rogers Media paved the way for this new agreement; HNIC on Saturday nights is something Canadians have come to cherish and we're thrilled that this long-standing tradition will continue for many years to come," said Hubert T. Lacroix, President and CEO, CBC-Radio-Canada.
As part of the new deal, CBC will continue to broadcast nationally-televised regular season games on Saturday night plus all four rounds of the Stanley Cup Playoffs. The iconic Hockey Night in Canada brand will continue on CBC and across all Rogers Media platforms on Saturday nights.  Sportsnet will continue to produce the games, retain all editorial control, and manage the advertising, with games continuing to be produced from Sportsnet'sHockey Central Studio at the CBC building in Toronto.
Since Rogers's landmark broadcast and multimedia deal with the NHL began four years ago, Hockey Night in Canada has consistently ranked among the Top 5 programs, reaching on average 7.5 million Canadians each week.  This season, Hockey Night inCanada has been the most-watched program in Canada every Saturday night, reaching a total of 18 million Canadians or 50% of the country's population.  Riding the momentum of five Canadian teams making the playoffs last year, ratings continue to rise year-over-year for both the early and late match-ups.
"Our priority in coming to this new agreement was to ensure Canadians continue to have access to Saturday night hockey on CBC and an overwhelming majority of our audience told us they want it to be on CBC," said Greg Stremlaw, Executive-Director, CBC Sports & General Manager, Olympics.
"Canadians have a profound love and deep-seated passion for the game of hockey," said Scott Moore, President of Sportsnet & NHL Properties, Rogers Media.  "Sportsnet will continue to fuel that passion by providing full-access coverage to our audiences at every opportunity. It's a pledge we made to our fans when we won the rights in 2013, and one that we continue to deliver on every day."
Rogers's 12-year national broadcast and multimedia agreement with the NHL, which began with the 2014-15 season, remains the largest media rights deal in NHL history and provides Rogers with all national rights on all platforms in all languages.  In addition to Hockey Night in Canada, Sportsnet will continue to produce and televise national games on Sundays during Rogers Hometown Hockey and on Wednesday evenings with Scotiabank Wednesday Night Hockey.  In total, Sportsnet will produce and broadcast more than 450 national and regional NHL games during the 2017-18 season.
About Rogers
Rogers is a leading diversified Canadian communications and media company that's working to deliver a great experience to our customers every day. We are Canada's largest provider of wireless communications services and one of Canada's leading providers of cable television, high-speed Internet, information technology, and telephony services to consumers and businesses. Through Rogers Media, we are engaged in radio and television broadcasting, sports, televised and online shopping, magazines, and digital media. Our shares are publicly traded on the Toronto Stock Exchange (TSX: RCI.A and RCI.B) and on the New York Stock Exchange (NYSE: RCI).
About CBC/Radio-Canada
CBC/Radio-Canada is Canada's national public broadcaster. Through our mandate to inform, enlighten and entertain, we play a central role in strengthening Canadian culture. As Canada's trusted news source, we offer a uniquely Canadian perspective on news, current affairs and world affairs. Our distinctively homegrown entertainment programming draws audiences from across the country. Deeply rooted in communities, CBC/Radio-Canada offers diverse content in English, French and eight Indigenous languages. We are leading the transformation to meet the needs of Canadians in a digital world.
Back to top