Keeping Canadians 'United By Sport': Sportsnet's New Brand Campaign, Launching Today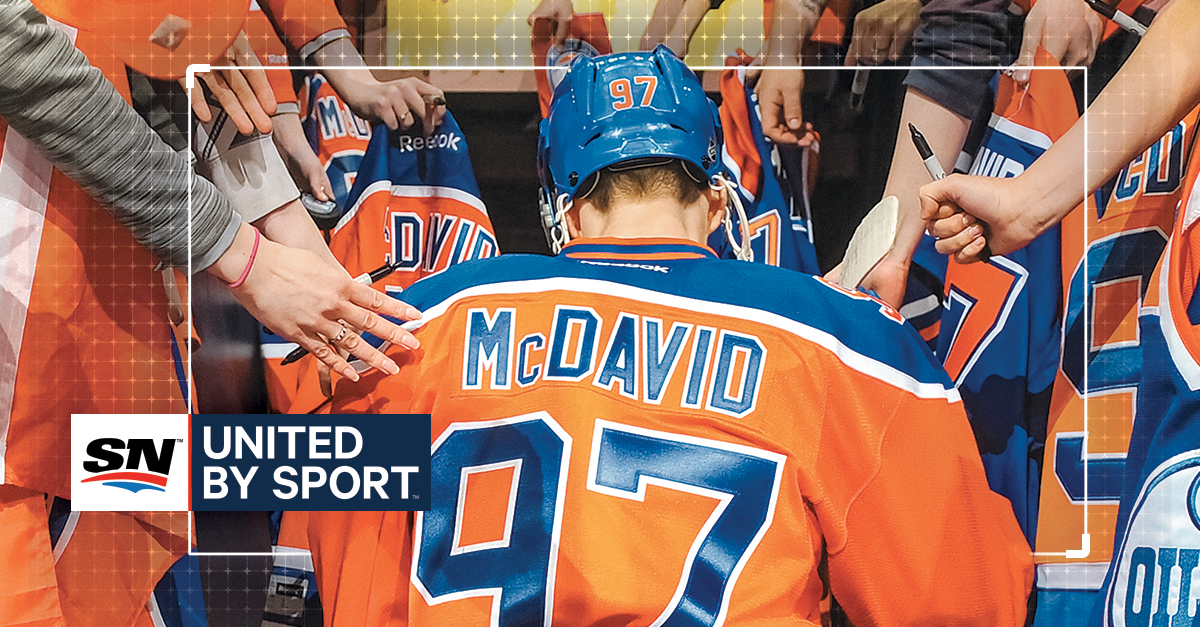 Join the conversation: #UnitedBySport
TORONTO (August 28, 2017) Celebrating the importance of sport as a unifying force in Canada, Sportsnet today unveils its new United By Sport brand campaign. United By Sport personifies Sportsnet's mission to unify Canadians through sport with front-row access to the content they love, accessible from anywhere. It's a recognition of sport as a powerful connector that brings diverse communities together.
"Sport brings Canadians together. It transcends gender, age and ethnicity, and is what allows us to put aside our differences and just share a moment. This sentiment has never been more relevant," said Scott Moore, President of Sportsnet & NHL Properties, Rogers Media. "United By Sport embodies the culture, values and identity of Sportsnet. Whether on the ice, field or behind-the-scenes, we strive to provide the most access to and best insights on the sports that matter most to Canadians."
The United By Sport campaign will be headlined by a 60-second TV spot and out-of-home media, complemented with radio, digital and social placements across all Rogers Media channels. The campaign will also be integrated into sporting venues across the country through Sportsnet's NHL, NBA and MLB team partnerships.
Click here to see the new 60-second campaign TV spot.
As Canada's #1 sports media brand for the past three years, Sportsnet is the destination for Canadian sports fans.  Wherever our fans are, we're there with them.  From the big screen to smaller screens, we share their passion and help unite Canadians in a way that only sports can.
Social Media Links
Official Website, Sportsnet sportsnet.ca
Like Sportsnet facebook.com/sportsnet
Follow Sportsnet on Twitter @Sportsnet
Follow Sportsnet on Instagram @Sportsnet
Join the conversation: #UnitedBySport
About Sportsnet
Sportsnet is Canada's #1 sports media brand, uniting Canadians through sport with the content they love, accessible from anywhere.  Delivering world-class storytelling on a local, regional, national and global level, the multiplatform brand consists of Sportsnet, sportsnet.ca, Sportsnet 590 The FAN, Sportsnet 960 The FAN, Sportsnet 650, Sportsnet NOW, and the Sportsnet app.  Sportsnet consists of four regional channels (Sportsnet East, Ontario, West and Pacific), and the nationally-distributed Sportsnet ONE, Sportsnet 360, and Sportsnet World. Sportsnet is the official Canadian NHL national multimedia rights holder, and is also the official regional television broadcast rights holder for the Calgary Flames (including radio rights on Sportsnet 960 The FAN), Edmonton Oilers, Toronto Maple Leafs (including radio rights on Sportsnet 590 The FAN) and Vancouver Canucks (including radio rights on Sportsnet 650). Sportsnet also has exclusive TV & radio coverage of all 162 Blue Jays games, as well as other MLB games, Toronto Raptors, NBA, Grand Slam of Curling, Rogers Cup, CHL, IndyCar, and extensive soccer programming including Premier League, Bundesliga, FA Cup and 2018 FIFA World Cup European Qualifiers.
Back to top